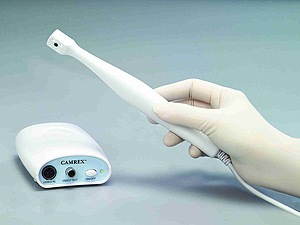 After providing dental care in Jersey City for a number of years, our doctors understand how
ignorant patients can feel regarding their conditions and subsequent treatment options. The
intraoral cameras alleviate such insecurities by allowing patients to see problems within their
mouths on a computer monitor.
Among the first and best doctors in Jersey City to implement the use of intraoral cameras, Dr.
Bunis and Dr. Dubov believe this to be a vital step in understanding your treatment options and
processes. In addition to helping us determine adequate treatment methods and relieve patient
concerns, the intraoral camera can also be used to aid the insurance process.