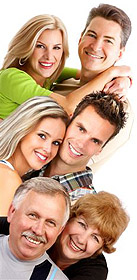 At Montgomery Greene Dental, we are always pleased to serve new patients. If you could tell us a little about yourself, we will give you a call within 1 business day. If you would like to speak to us in person, call or visit us at:
39 Montgomery Street
Jersey City, NJ 07302
Phone: (201) 204-0737
If your ready for your first appointment, print and download these forms. Click here.
Or fill out the form below and we'll contact you.