Implant Services by Top-Rated Jersey City Dentists: Restore Your Smile Today!

Montgomery Greene Dental is the go-to destination for premier dental implant services in Jersey City. Our team of highly skilled and experienced dental professionals is committed to delivering exceptional care to our patients through innovative dental techniques and personalized treatment plans.
At Montgomery Greene Dental, we understand the profound impact that missing or damaged teeth can have on your self-confidence and quality of life. That's why we offer a wide range of dental implant services, including single tooth replacements, multiple tooth replacements, and full-mouth reconstructions. Our cutting-edge facility and advanced equipment enable us to provide our patients with the most advanced and effective treatments available.
Our dental implant services begin with a thorough consultation, during which our team will evaluate your oral health, discuss your treatment goals, and create a tailored plan to meet your needs. We use state-of-the-art imaging technology to assess the condition of your jawbone and determine the best placement of your implants.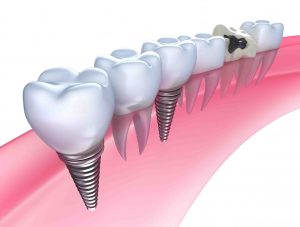 Our minimally invasive dental implant procedure is performed under local anesthesia, ensuring patient comfort and minimal discomfort. After the placement of your implants, we allow time for the bone to fuse with the implant, creating a strong and stable foundation for your prosthetic teeth. We then attach a customized crown, bridge, or denture to your implant, restoring the appearance and function of your smile.
At Montgomery Greene Dental, we prioritize patient comfort and satisfaction. We offer sedation dentistry options for patients who experience anxiety or discomfort during their procedure, and we provide detailed aftercare instructions to ensure a smooth and successful recovery.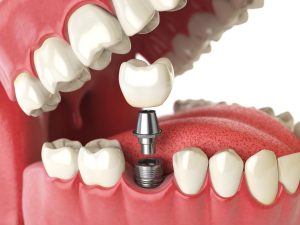 In addition to our exceptional implant services, Montgomery Greene Dental provides a comprehensive range of dental treatments, including routine cleanings, cosmetic dentistry, and emergency dental care. Our goal is to offer our patients a complete dental experience that promotes optimal oral health and wellness.
If you're interested in learning more about our dental implant services or would like to schedule a consultation, contact Montgomery Greene Dental today. Our friendly and knowledgeable staff is here to answer any questions you may have and help you achieve the healthy and beautiful smile you deserve.